About e-Source Reference Interval
Providing accurate and detailed Reference Intervals is an essential and critical responsibility of a laboratory since clinicians use them to interpret the test results of their patients.
The traditional method for establishing Reference Intervals is known as a direct approach. The direct approach is based on selecting a statistically sufficient group of healthy reference subjects (a minimum of 120), collecting samples from them, making the measurements and determining the intervals. However, a direct approach can be a challenging and sometimes an impossible task to obtain due to difficulties of recruiting a valid group of reference subjects and associated expenses.
An alternate method for establishing RIs is to provide an indirect approach of an already existing laboratory database. In the modern environment the indirect approach has significant advantages over the direct approach such as available data, time and cost savings. These benefits allow to compute meaningful RIs for a big variety of narrow patient population and for those under prescribed medications.
Along with that generated by an indirect approach reference intervals reflect routine laboratory operating conditions while a direct approach may be conducted under ideal pre-analytical and analytical conditions.
At the present time multiple methods for establishing RIs by the indirect approach have been published. They can be divided into two conditional groups; the first category of methods identifies individuals who are presumed to be relatively healthy only, the second category of methods is designed to be applied to databases that contain values from both healthy subjects and those with pathologies. The second group may be referred to as "mixed".
e-Source Reference Interval belongs to the second category which means it computes data that contains values from healthy subjects and those with pathologies. By sequentially carrying out the required amount of iterations, the E-Source will bring the data to the normal (Gaussian) distribution or as close to it as possible. It will then automatically calculate percentiles.
In accordance to the State Standard GOST R 53022.3-2008 and ISO 15189 as well as the recommendations of the test systems manufacturers each laboratory has to obtain its own RI studies or verify already existing RIs while using their own collected samples.
Unfortunately, reference intervals for not all analytes or patient groups (dependent on age, gender, medication intake, presence and/or absence of diseases) have yet to derive in order to obtain accurate interpretation of laboratory indicator of Russian population.
e-Source Reference Interval is built to provide an automated service of establishing RIs. The e-source does not use any personal data. In order to compute RI using e-source, the user only needs to prepare a spreadsheet with an appropriate file extension (such .xls, .xlsx, .csv)
We hope the widespread use of the E-source will help us achieve the master goal of the laboratory world as developing Russian national standards for various analytes considering the implementing technologies.
e-Source Reference Interval is included in the Register of Computer Programs (FEDERAL SERVICE FOR INTELLECTUAL PROPERTY RUSSIAN FEDERATION (ROSPATENT)), registration No. 2021613403 of 03/09/2021
Developing national standards project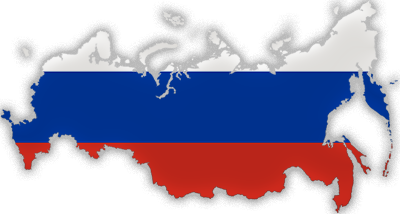 If you have prepared an accurate upload and established RIs, and you are content with your derived values, such as fully verified data. Most importantly if you want to participate in the development of Russian national standards, please email us to ref-int@yandex.ru your impersonalized upload (gender, age, value of indicators), final calculations of RIs by gender and age, test systems, period of data collection, and the institution(s) where your data was derived.
When computed with the use of the one manufacturer equipment with single reagents sufficient amount of samples of the indicator/ test system/ equipment at a minimum of 10 different institutions and 150 thousands results will be collected. We will carry out a general computation of all derived data prepare and release a general publication stating all users who participated in providing data.
Best regards,
Your e-Source Reference Interval
ref-int@yandex.ru